Winter Greeting
Isaiah 1:18 New International Version (NIV)
18 "Come now, let us settle the matter," says the Lord. "Though your sins are like scarlet, they shall be as white as snow; though they are red as crimson, they shall be like wool.
I am looking out my window and gazing at some beautiful winter scenery. I cannot help but be reminded of the Words of the Lord. Scarlet sins become white as snow. It is a verse we use regularly at this church.
How touching it is that the Lord would reach down and ask us to settle this matter. Coloured by feelings of regret, guilt or shame? The Lord wants to paint a new picture in your life. Red sin becomes white righteousness. I pray that you will be impacted strongly by this truth. We have some great opportunities here at the church to help you discover this truth.
Steve has started a bible study on Thursday nights. It is a great opportunity for those who have never read the Bible. The Bible is made plain by Steve's honest approach to the Word of God. The Bible Study is at 4:00 on Thursday, followed by a meal.
Celebrate Recovery is starting new step studies. Men are meeting on Sunday afternoons and the women are meeting on Fridays from 10:00- 12:00.
Next time you look out your
window
this winter see the beauty of the snow.

It is a picture of how God wants to paint your life.

Beautiful, radiant and white.
Allow God's seed to be planted in your life and you too will enjoy a rich harvest of blessings.

Pastor Wilbert Zavitz
Sunday Service
Service is every Sunday at 11:00 a.m.
Nursery provided for children under age 4. Children ages 4 and up can join our Sunday School called "Rock Solid" after the Children's Story time with the Pastor.
French translation is available at our service.
If you are unable to attend,
Sunday Service is broadcasted live on KFM 103.5 FM radio.
Click this link

"Building Futures on Jesus"
WELCOME to First Baptist Church North Bay
I am greatly honoured to pastor this wonderful congregation that Worships God, Loves each other and Reaches out to the world with the love of Jesus. This is a Bible based church with Jesus Christ as the Head.
We are known affectionately as the "Church on the Rock" because of our elevated location on the Cambrian Shield on Cassells Street. It is an appropriate name because our foundation is on Jesus Christ the Rock.
Isaiah 26:4 Trust in the LORD forever, For in GOD the LORD, we have an everlasting Rock.
I preach the bible verse by verse so that we can discover together the whole counsel of God and become stronger followers of Jesus Christ.
I encourage you to read our
Church Covenant
.
It is a beautiful promise we have given to God and to each other. You are always welcome to come and worship with us!
Blessing, Pastor Wilbert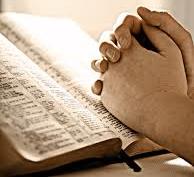 When we pray,
GOD hears more than we say, anwsers more than we ask,
gives more than we imagine...
in HIS own time and in HIS own way