Fall Greeting
When I was a boy growing up on the farm I loved this time of year. It was not just the beautiful array of autumn colours I liked it was also a time of great expectations. The hard work of preparing the land, planting and pulling weeds was rewarded with an abundant crop. Nothing tastes better than fresh vegetables from your own garden!

Planting is an analogy that Jesus used in his teaching. A sower scattered good seed on the ground. Some seed fell on hard ground and the birds ate it. Some seed fell on rocky ground and the seed was scorched. Some seed fell on thorny ground and the thorns choked out the young plants. But the "(The seed that) feel on good ground and yielded a crop: some a hundred fold, some sixty, some thirty. He who has ears to hear, let him hear!" Matthew 13:8

Jesus explained that the seed is the word of God. If the word of God is received and understood we grow. As believers in His Word we have the privilege of sowing this good seed.

Here at the church we have many opportunities for people to hear God's Word. The Tuesday Morning Ladies' Bible Study just started studying Joyce Meyer's book The Battlefield of the Mind. The 10:00 am Adult Sunday School is studying 1 John. A bible study for those interested in baptism will be beginning soon.

Celebrate Recovery continues to meet on Tuesday night with wonderful teaching and testimonies. Sunday October 2nd is Celebrate Recovery Sunday. Plan to come to church that day to hear two testimonies of how God is healing hurts, hang ups and habits. The women have begun a new 12 step study. It is open for those who would like to begin the journey of victory with God as their Higher Power.

It is such an honour to work alongside KFM Radio for Life 103.5 FM in North Bay and 93.9 FM in Mattawa. Every Sunday at 11:00 a.m. our service is broadcast live. Tune in or listen online as we study God's word together. It is the Biblical basis of our Church Covenant with one another.

Allow God's seed to be planted in your life and you too will enjoy a rich harvest of blessings.

Pastor Wilbert Zavitz
Sunday Service
Service is every Sunday at 11:00 a.m.
Nursery provided for children under age 4. Children ages 4 and up can join our Sunday School called "Rock Solid" after the Children's Story time with the Pastor.
French translation is available at our service.
If you are unable to attend,
Sunday Service is broadcasted live on KFM 103.5 FM radio.
Click this link

"Building Futures on Jesus"
WELCOME to First Baptist Church North Bay
I am greatly honoured to pastor this wonderful congregation that Worships God, Loves each other and Reaches out to the world with the love of Jesus. This is a Bible based church with Jesus Christ as the Head.
We are known affectionately as the "Church on the Rock" because of our elevated location on the Cambrian Shield on Cassells Street. It is an appropriate name because our foundation is on Jesus Christ the Rock.
Isaiah 26:4 Trust in the LORD forever, For in GOD the LORD, we have an everlasting Rock.
I preach the bible verse by verse so that we can discover together the whole counsel of God and become stronger followers of Jesus Christ.
I encourage you to read our
Church Covenant
.
It is a beautiful promise we have given to God and to each other. You are always welcome to come and worship with us!
Blessing, Pastor Wilbert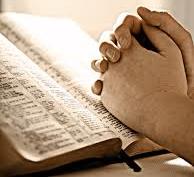 When we pray,
GOD hears more than we say, anwsers more than we ask,
gives more than we imagine...
in HIS own time and in HIS own way