Spring Greeting
Solomon 2: 11- 12 11 See! The winter is past;the rains are over and gone. 12 Flowers appear on the earth; the season of singing has come, the cooing of doves is heard in our land
The snow is melting and the dirt is showing. The street cleaners are removing the sand and the gardeners are turning up the soil. Why? It is all for hope. Even though right now it looks like a barren wilderness they believe in a few weeks all things will be bright with cheerful flowers, fragrant blossoms and sunshiny days. I am thankful for people like that. It is they who see past the wilderness and remind us of better days ahead.
Some of you might be walking through a wilderness of your own. Perhaps your marriage, your job, your life feels like a wilderness. It is cluttered with past mistakes, dirty of past sins and you are burdened with a bleak future. There is hope! Jesus came to guide us out of the wilderness and bring us to the garden. He is a Master Gardener. He will clear away the debris of your past and plant seeds of hope, faith, and a glorious future. Just ask Him! He likes to plant hope.
Pastor Wilbert Zavitz
Sunday Service
Service is every Sunday at 11:00 a.m.
Nursery provided for children under age 4. Children ages 4 and up can join our Sunday School called "Rock Solid" after the Children's Story time with the Pastor.
French translation is available at our service.
If you are unable to attend,
Sunday Service is broadcasted live on KFM 103.5 FM radio.
Click this link

"Building Futures on Jesus"
WELCOME to First Baptist Church North Bay
I am greatly honoured to pastor this wonderful congregation that Worships God, Loves each other and Reaches out to the world with the love of Jesus. This is a Bible based church with Jesus Christ as the Head.
We are known affectionately as the "Church on the Rock" because of our elevated location on the Cambrian Shield on Cassells Street. It is an appropriate name because our foundation is on Jesus Christ the Rock.
Isaiah 26:4 Trust in the LORD forever, For in GOD the LORD, we have an everlasting Rock.
I preach the bible verse by verse so that we can discover together the whole counsel of God and become stronger followers of Jesus Christ.
I encourage you to read our
Church Covenant
.
It is a beautiful promise we have given to God and to each other. You are always welcome to come and worship with us!
Blessing, Pastor Wilbert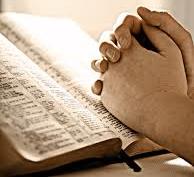 When we pray,
GOD hears more than we say, anwsers more than we ask,
gives more than we imagine...
in HIS own time and in HIS own way