Winter Greeting
Anticipation grows steadily as we approach Christmas day. Kids joyfully decorate the house. Pleasant aromas from the kitchen waft throughout the whole house. Outdoor lights twinkle happily in what would otherwise be a bleak winter night. Every year our family celebrates using these Christmas traditions.
Our anticipation for Christmas usually begins around Dec. 1. But for one prophet the anticipation for Christmas began over 700 years before Christ's birth. Isaiah prophesied "For to us a child is born, to us a son is given, and the government will be on His shoulders. And He will be called onderful Counselor, Mighty God, Everlasting Father, Prince of Peace. Of the greatness of His government and peace there will be no end." Isaiah 9: 6, 7
This child is Jesus. He came to this earth over 2000 years ago. Most of us celebrate the coming of a child but do we anticipate when we see the fulfillment of Him? Jesus is Mighty God, Everlasting Father, Prince of Peace. The government will be on His shoulders, there will be no end to peace and His government. Christ will return. Now that is something to anticipate!
Pastor Wilbert Zavitz
Sunday Service
Service is every Sunday at 11:00 a.m.
Nursery provided for children under age 4. Children ages 4 and up can join our Sunday School called "Rock Solid" after the Children's Story time with the Pastor.
French translation is available at our service.
If you are unable to attend,
Sunday Service is broadcasted live on KFM 103.5 FM radio.
Click this link

"Building Futures on Jesus"
WELCOME to First Baptist Church North Bay
I am greatly honoured to pastor this wonderful congregation that Worships God, Loves each other and Reaches out to the world with the love of Jesus. This is a Bible based church with Jesus Christ as the Head.
We are known affectionately as the "Church on the Rock" because of our elevated location on the Cambrian Shield on Cassells Street. It is an appropriate name because our foundation is on Jesus Christ the Rock.
Isaiah 26:4 Trust in the LORD forever, For in GOD the LORD, we have an everlasting Rock.
I preach the bible verse by verse so that we can discover together the whole counsel of God and become stronger followers of Jesus Christ.
I encourage you to read our
Church Covenant
.
It is a beautiful promise we have given to God and to each other. You are always welcome to come and worship with us!
Blessing, Pastor Wilbert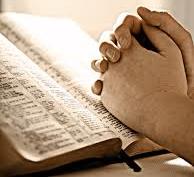 When we pray,
GOD hears more than we say, anwsers more than we ask,
gives more than we imagine...
in HIS own time and in HIS own way